The attraction may be the attention to detail in taste, preparation, setting or view, delivery of exceptional service. Each restaurant mentioned on our list, offered us an enjoyable experience and hope they continue to deliver the same for you. If you have a recommendation, we would appreciate your addition, please email ColleenMeyler(at)gmail(dotted)com.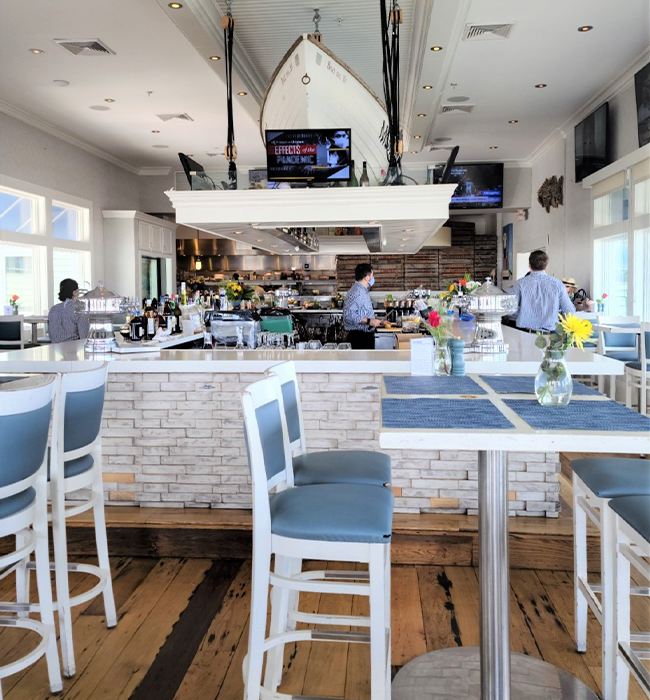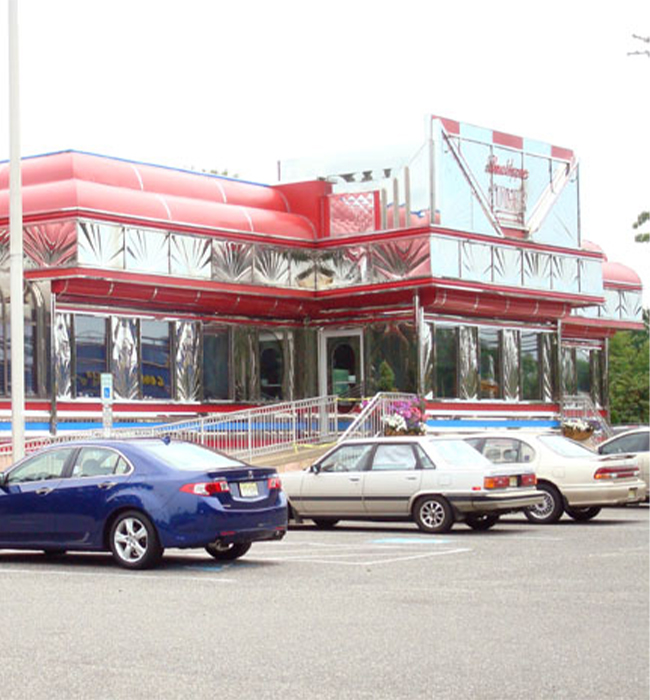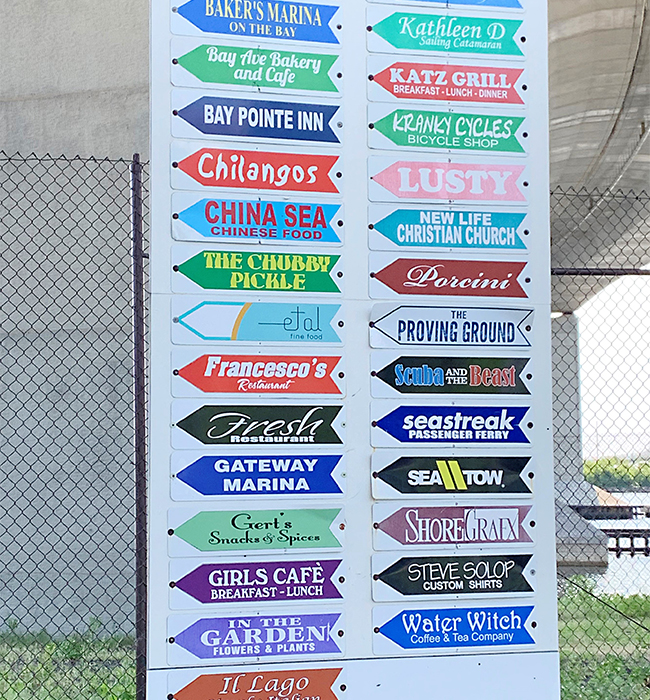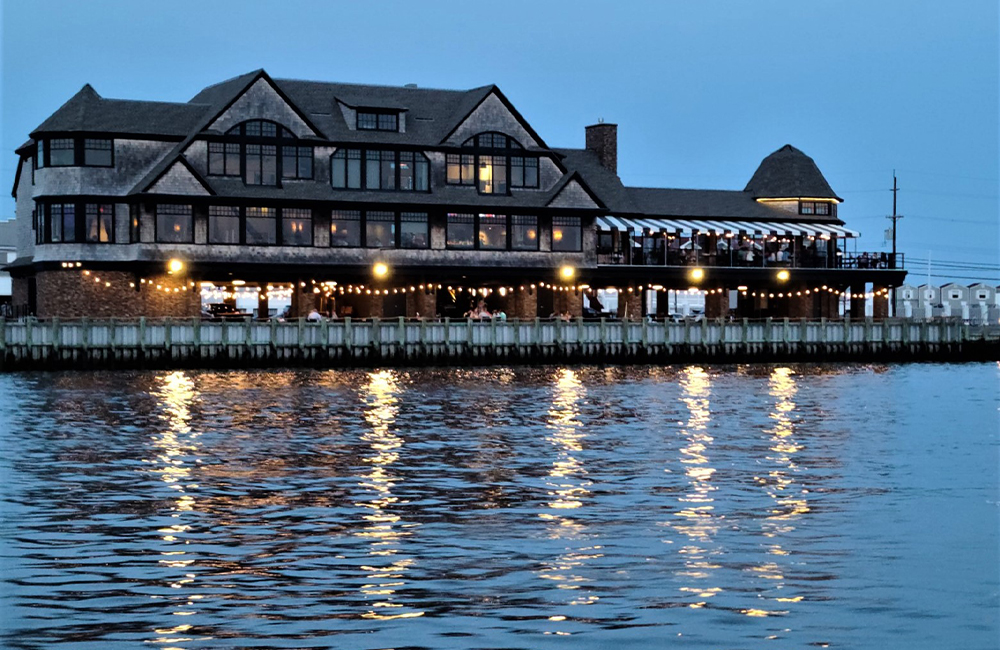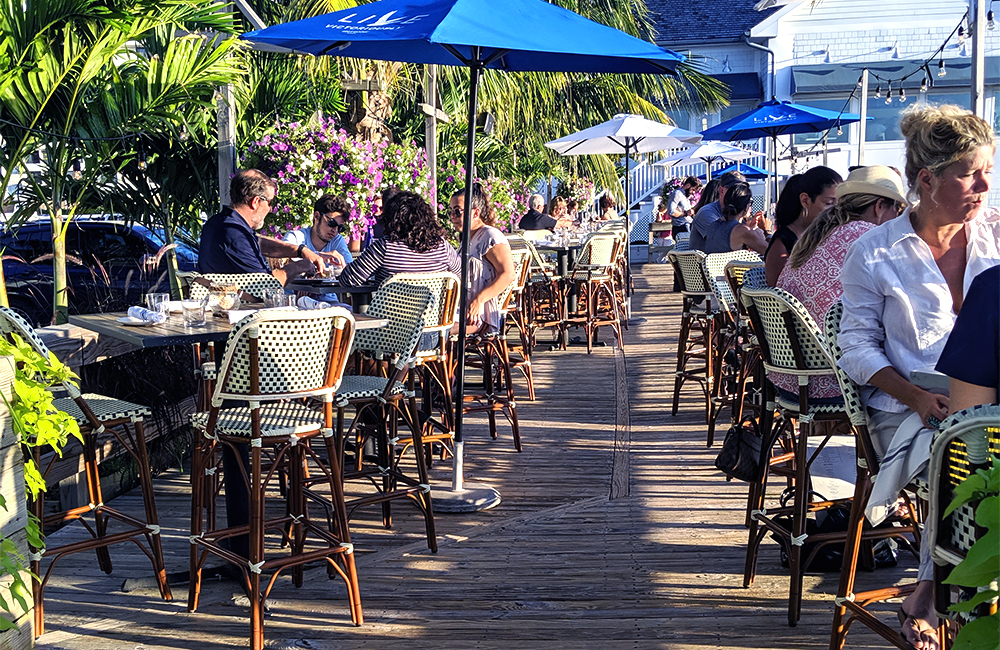 Home to so many great restaurants, here are some of our favorites in NJ & NY.  The listing is ever changing and growing.  If you have a favorite you would like to share, we welcome it.
NEW JERSEY RESTAURANTS
618 Restaurant–Italian-Freehold Boro, NJ– Fresh fish delivered daily, farm-to-table produce, impeccable homemade desserts, and a new exquisite bar that is sure to impress.
Abbiocco– Steak/Seafood- Monmouth Beach, NJ – Waterfront dining. Authentic Italian cuisine in the heart of Monmouth County expertly crafted by The Channel Club Marina family
Albarino– Spanish/Seafood – Shrewsbury, NJ –A menu specializing in Spanish seafood tapas from Galicia & wines by the glass in a modern space. Personal brunch favorite – COCHINILLO OCHINILLO PAELLA
Anjelicas – Italian – Sea Bright, NJ –We love the food here, BYOB. They make fresh pasta dishes and specials daily. They take Open Table reservations.
Bar R-A Nod to New Orleans- Asbury Park, NJ-Two indoor dining areas plus a bar, a back patio, and upstairs greenroom bar and balcony. Check their website for entertainment dates.
Barrel & Roost– American – Middletown, NJ –Set in a newly redesigned modern farmhouse interior, Barrel & Roost is just the place to enjoy great food with family or old friends, or to a grab a drink at the bar for date night.
Beach Tavern-Seafood– Monmouth Beach, NJ –Dock & dine, waterfront eatery with marina views serving fine surf 'n' turf & cocktails in a convivial atmosphere.
Cucina Nouveau – Italian – Marlboro, NJ –Trendy BYOB eatery with a warm feel preparing refined Italian seafood fare, plus vegetarian options.
Federici's– Italian- Freehold, NJ –Longtime, family-run trattoria with a full bar & patio making thin-crust pies & other Italian eats.
Il Nido– Italian-Marlboro, NJ –Dedicated to using the best quality, organically and sustainably raised ingredients with an homage to authentic Italy seen through a contemporary lens.
Natirar – aka Ninety Acres– Farm to table-Peapack, NJ –Celebrates the whole experience and art of fine food and wine, reveling in the process of cultivating, harvesting, preparing, and savoring each bite in the beautiful landscape where it was grown.
Pete & Eldas Bar– Carmens Pizzeria – Neptune city, NJ –Famous for thin crust pizza for over 50 years.  Full bar featuring old favorites.  A line at the door is normal, it goes fast, have a drink while you wait.
Rats Restaurant– French, Lawrenceville, NJ –Country-style French dishes presented in a chateau-like setting surrounded by a sculpture garden. Grab a cocktail at the bar, tour the sculpture gardens & then have dinner. A personal favorite.
Ristorante Giorgia– Italian-Rumson –Cozy, family-run spot crafting homemade pastas & classic, seasonal Italian fare in a homey setting. European style seating (tight).  Very friendly staff, fresh ingredients.
Sabine & Pascal– French – Asbury Park, NJ –Original craft cocktails & French comfort food presented in a modern brasserie with a cool vibe.  Delicious cheese board, escargot & Pot Au crème.  Walk the boards after dinner.
Sammy's- Steak House– Mendham, NJ –Sammy's Ye Old Cider Mill doesn't have a sign out front to signify that "this is the place."  An American Steak House that was started as a speakeasy in the 1920's.  Classic cocktails.
Shipwreck Grill – Steak/Seafood-Brielle, NJ –Nestled near the docks on the Manasquan River.  Casual but elegant features an array of seafood dishes, cocktails & patio seating.  Raspberry martini, Foie gras with scallops is a perfect starter!
Stage Left Steak– Steak House – New Brunswick, NJ –Sophisticated place for New American cuisine & many wines plus bar with more casual dining options.  Loved the burger with VT cheddar & apple smoked bacon.
Steve & Cookies– American -Ventnor, NJ –Acclaimed New American spot serving upscale fare in buzzy environs, plus a raw bar & live jazz. Only the most fresh ingredients, not heavily seasoned.
The Butchers Block– Steak House – Long Branch, NJ –The restaurant prides itself in serving, fresh, organic meals that are farm-to-table. The restaurant is a BYOB, so you can save a few bucks on alcohol and splurge on extra appetizers.  A personal favorite. Tight seating/European style.
Tewksbury Inn-  American – Oldwick, NJ –This historic 1800 inn offers upscale American fare in a formal dining room & rustic tavern.
Uncle Vinnies– Italian/Seafood – Raritan, NJ –Is a neighborhood bar/restaurant specializing in Italian style seafood.  A landmark since 1989.  Smell the garlic ¼ mile away.  Small restaurant, tight seating & loud.  Worth the trip!
Woody's Roadside Tavern-American Fare – Farmingdale, NJ –A staple in town, draft beer, known for friendly service, burger, wings, tacos and bang bang chicken/tuna & beef!
Yumi–Sushi- Red Bank & Sea Bright, NJ –Asian restaurant serving small & large plates, sushi & lunch bento boxes in a stylish space. BYOB. The best Sushi outside of NYC.
NEW YORK RESTAURANTS
Babu Ji – Fancy-ish Indian – NYC, Union Square Area – trendy place with an assortment of different curries, super eclectic cocktails, and authentic inspired Indian dishes on the menu. It's a cool experience if you're looking for something different!
Don Pepe – Italian – Ozone Park, NY – Italian classics "Bring a crowd" to this circa-1968 South Ozone Park Italian that's "still cranking out" the "fantastic" old-world comfort classics ("clams! clams! clams!") in portions to "feed an army", washed down with "lotsa house wine"; it's cash only, the interior's "tired" and service can be "snippy", but fans shrug "so what?"
Mar at Little Spain – Spanish – NYC, Hudson Yards (right near The Vessel https://www.hudsonyardsnewyork.com/discover/vessel, <– you guys need to check this out, we walked the whole thing to the top. Something to do after stuffing your face at Little Spain, it's right upstairs) Little Spain is like the Spanish version of Eataly. There are a ton of little restaurants and bars inside of this space along with various kiosks. The place we dine at is called Mar at Little Spain (seafood-oriented restaurant). They accept reservations on Resy (the app). After you're done eating, you can walk around and explore the kiosks and definitely go to the churros stand, GET THE CHURROS with Mexican hot chocolate sauce (the best I've ever had!).
Marea – Italian – NYC (across from Central Park on 59th street) – Our favorite dishes are the Octopus Fusilli (pasta dish) & the "Astice" which is a dish with lobster & burrata cheese (so good!).
Momofuku Noodle Bar – Asian – NYC, East Village – this place was the originator behind an empire of the Momofuku brand. Since then, David Chang (chef & owner) has taken himself from owning just this one place to a worldwide brand with restaurants in many countries. You may also know Milk Bar (https://milkbarstore.com/pages/locations#!nyc also owned by him and around the corner from here- go there afterwards for ice cream and cookies/desserts). A must have on this menu is the Pork Buns and any and all noodle dishes are outstanding. FYI, it's a small space with limited seating. Go early or late to avoid the dinner rush. Also, get an egg added to your ramen!
Paulie Gee's Pizza – Coal Fired Pizza – Greenpoint, Brooklyn – Paulie uses an original pizza oven from Palermo, Italy and makes homemade everything. Rich loves the pizza called the "Hellboy" . It is finished with Mike's Hot Honey. I like the "Ricky Ricotta" which has fennel sausage and ricotta. Paulie was the first restaurant to use Mike's Hot Honey before it was bottled and sold nationwide. No reservations taken. TIP: If you're considering going here, go when they first open around 5 or 6 PM and you'll get a table without waiting.
Peter Luger – Steak – Brooklyn Cash-only steak icon where old-school waiters serve aged beef in a German beer hall setting.
Peter Pan Donuts – Old Fashioned Polish Donuts – Greenpoint, Brooklyn – (right near Paulie Gee's) – the best donuts you can eat. This place is always busy! They have any and every donut flavor you can dream of. Cream filled donuts are the best. The place looks like it hasn't changed since the day it opened 60 years ago.
Sevilla – Spanish – Charles St, NYC Seafood paella plus sangria & garlic bread are delivered by courtly waiters at this Village standby.
Txikito – Basque Style Spanish Tapas – NYC (in Chelsea, 9th ave between 24th & 25th street) – Everything single thing is good here! They serve a nice selection of wines from Spain. Our favorites, Pulpo Carpaccio, Kroketas (cod fish fritters),  Boquerón (white anchovy toast). This is owned by a woman chef, Alex Rajj and she has multiple Spanish tapas restaurants throughout the city.