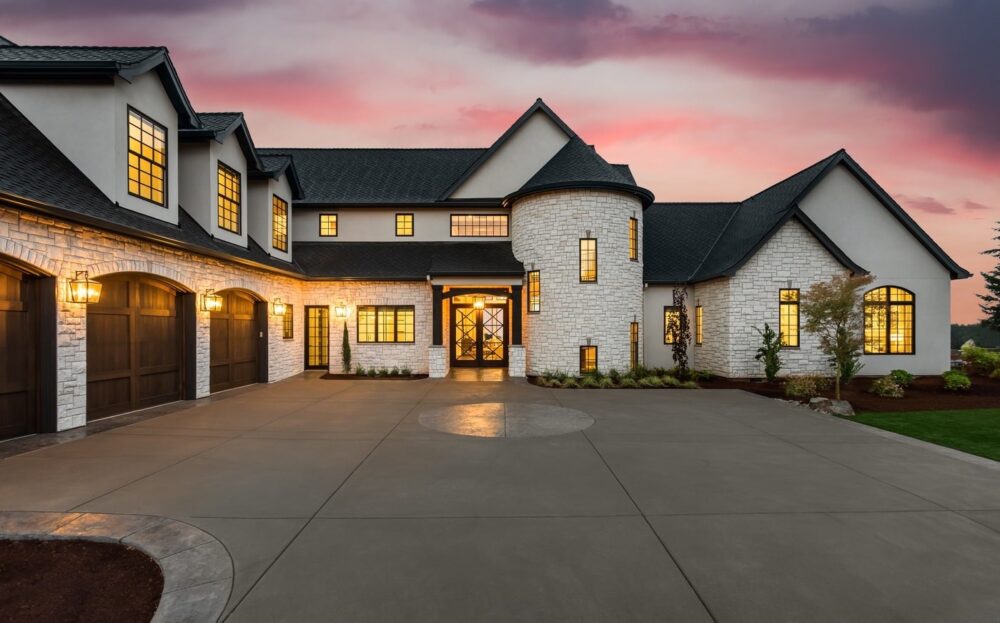 It is easy to become enchanted when you are buying a luxury home. The prospect of enjoying the finer things in life, like a gourmet kitchen, an Instagram-worthy garden, and other high-end amenities is hard to resist.
But owning a luxury home comes with a hefty price tag, not to mention higher homeownership and maintenance costs. Is that all worth it? Weigh your options by looking at the advantages and disadvantages that come with buying a luxury home.
Pro: Prime locations
Luxury homes are typically found in exclusive or sought-after locations, like gated communities, waterfront and downtown neighborhoods, hidden mountain enclaves, and established, historic districts.
These places could be close to fine dining, shopping, arts and culture, and outdoor recreation or tucked away in locations that are inaccessible to the general public. All these factors create an environment that caters to different kinds of high-end lifestyles.
Pro: Luxurious amenities
True to its name, luxury homes come with a laundry list of high-end amenities, from heated hydrotherapy pools, sports facilities within the premises, expansive living and entertaining spaces, and the latest in smart home technology and security.
If you are planning to buy a luxury home as an investment property, all these creature comforts that come with it enables you to charge a higher rental rate.
Pro: Great resale potential
A well-maintained luxury home in an ideal location increases its value over time. Couple this with certain renovations you might make, plus its provenance if the home is a historic property, and you may be able to command a princely sum if you do decide to sell it.
Con: Premium costs and complications
There is no way around it: a luxury home is going to cost a pretty penny upfront. Insurance rates will be significantly higher as well, commensurate with the value of the property.
Additionally, buying a historic luxury property may pose certain complications. There may be restrictions on architecture, structural improvement and maintenance depending, especially if it is considered a landmark.
Con: Higher Costs over time
When buying luxury homes, people tend to focus on the high price tag. They often fail to consider the long-term expenses, such as repair and maintenance, property taxes, and other homeownership costs.
Larger homes will likely have higher utility costs. Bespoke furniture and high-end amenities require more (and expensive) care. You may also need to hire a staff to help you maintain the property.
Meanwhile, luxury condos may come with higher association dues, but these typically cover housekeeping, security, maintenance, and all of the other services the building provides.
Interested in luxury real estate in Little Silver, NJ and Monmouth County, NJ? Colleen Meyler is the right person to help you explore your options. A certified Luxury Home Specialist with over 30 years of experience, Colleen knows the ins and outs of the NJ residential real estate market.
You can contact Colleen here. You can also call her at 732.995.5102 or ColleenMeyler(at)gmail(dotted)com.